The Holidays are just around the corner.  It's not too early to get those Tiki treasures for your friends, coworkers, and family.  
Past Events:
Some fun moments from Retro Diva's Classic Tiki Fashion Show at Trader Vic's Emeryville, where every gorgeous outfit was complemented with a beautiful Heidiline handbag:
More fun at Tiki Kon in Portland, July 2017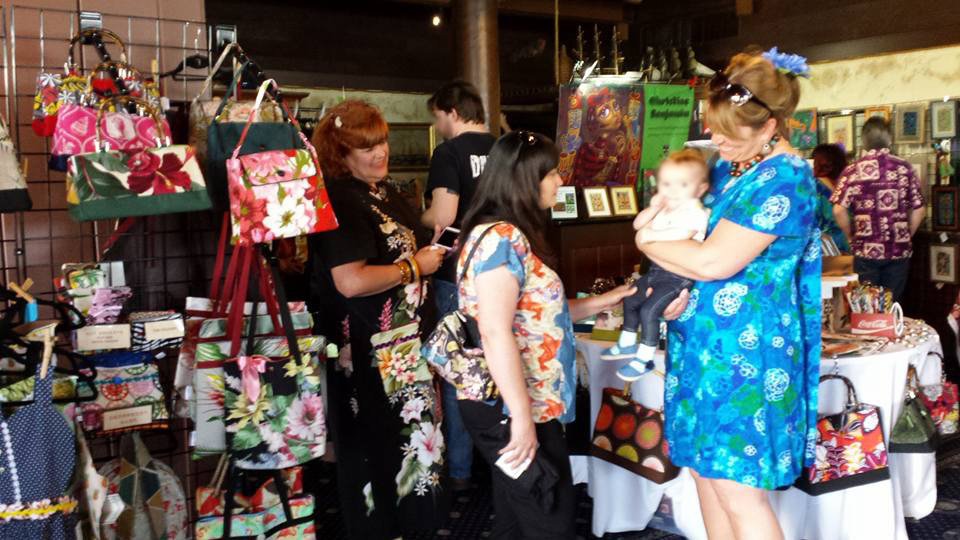 See our Shop!